»This softshell consists of particularly tightly woven organic cotton combined with environmentally optimised impregnation. It is an outstanding example of innovative ecological design for functional wear. hessnatur is setting a milestone for more sustainable outdoor clothing.«

Andreas Detzel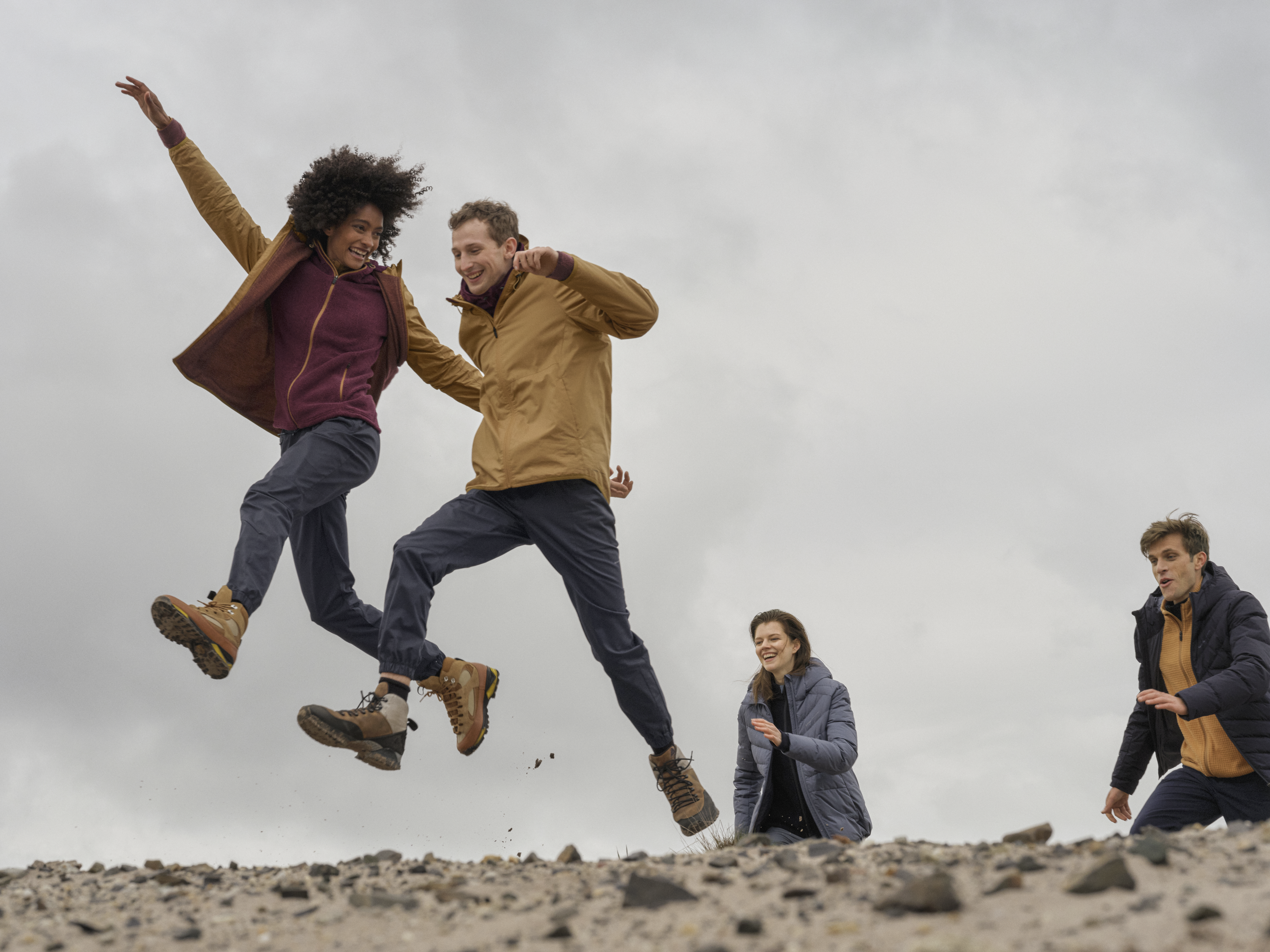 Three questions for Patrick Götz, Chief Product Officer
How did the idea for Natural Softshell come about?
Nature is in our DNA. And where is fashion as close to nature as in the 'outdoor' area? Unfortunately, sustainability is often lacking as a core issue. The news of long-chain chemicals on Mount Everest or in the deepest forests, or of rapidly increasing environmental pollution, is not subsiding – on the contrary. We knew that we had to do something about it! And that's why we set about creating a new standard, including such details as ecological impregnation, galvanic-free cord stoppers and smart gadgets.
What was your personal highlight in the development process for Natural Softshell? Was there a low point?
Of course, processes involving innovation are rarely easy. Fortunately, there was no real low point. Ultimately, the highlight was when the finished product passed its first tests out in nature. The feeling when it really works is just fantastic.
Where do you see your project in five years?
Our approach is proof that outdoor clothing also works without the plastics and chemicals that are toxic to the environment and humans. Of course, we would be thrilled if this became an industry standard. But there's still a long way to go ...